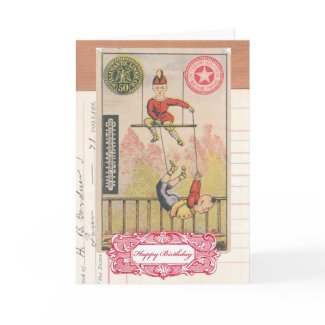 Happy Birthday Card
by
ericar70
Browse other
You're invited Cards
The stuff you can find in
Pumpkin & Honeybunny
is mostly based on vintage elements. At times they are tender, sweet and nostalgic but some times they have this touch of unreal weirdness I really like! Take this birthday card, for example. I love the colors and the composition, but what sets it really apart is those trapeze artist children: aloof, almost solemn. I really like this card.
Another great design is this vintage pink piggy: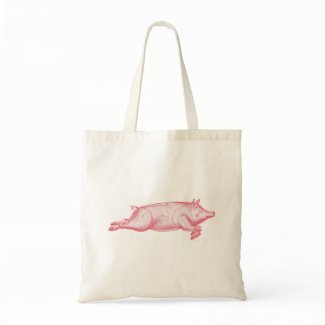 Pink Pig Tote Bag
by
ericar70
Make
customized shirts
at zazzle.com
I believe it looks super-cool in this tote, but you can find it in several other products as well. It's playful, cute and, yet, dreamilike.