This weird typography design is the latest addition to
The Word
series. Ink splashes and text in bright green that simply proposes "Let's pretend none of this ever happened".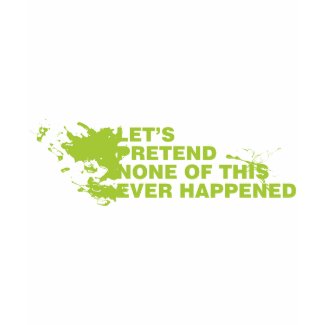 Let's Pretend
by
surrealitee
Make a custom t-shirt
at zazzle
So, be optimistic and carry on avoiding the painful truth like the rest of us -or simply express your strange kind of humor! Brought to you by
Surreality
.