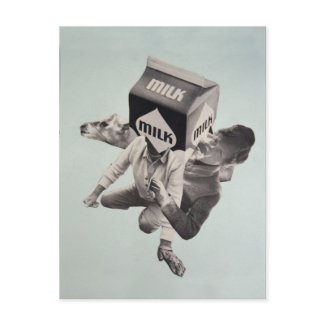 Milk collage postcard
by
mightyjoecastro
Create Custom postcards
on Zazzle
There are awesome things to be found at
Joe Castro's shop
, but his collage work is absolutely stunning. His ideas and inventiveness know no boundaries! I love this milk collage but you really should see all his great designs. BTW, his non-collage work is great too, as that clever t-shirt below comes to prove: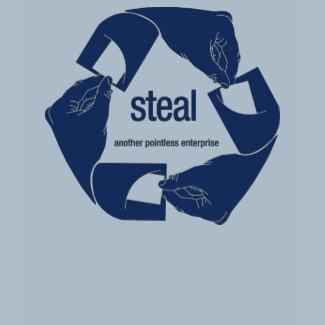 Steal T-Shirt - mens
by
mightyjoecastro
Browse other
Artsprojekt T-Shirts
Joe is a man of many talents (artist, musician, designer and filmmaker) and operates out of Philadelphia. You can find more about him in his
website
.