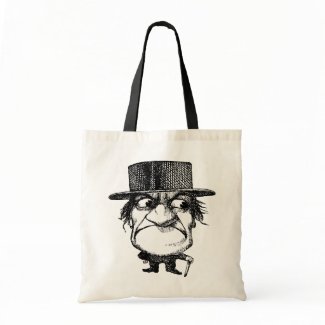 Mr Grumpyhead
by
tartanphoenix
View more
Grumpy Bags
Would you fancy a grumpy, miserable little fellow on your tote bag? It could, actually, prove to be a great idea, since we're talking about a hilarious and well-crafted vintage illustration. This guy's expression is priceless!
I found this black and white bag at the
Tartan Phoenix
shop, a place where vintage designs abound.