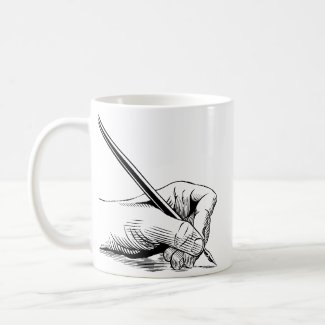 Hand holding pen
by
Russell_Stutler
Make
coffee travel mugs
at zazzle
In a time when digital designing is the norm, supreme hand-drawing craftsmanship stands out as both remarkable and exciting.
Russell Stutler
is a great artist and it is no surprise that his exquisite sketches overshadow his -interesting- vector designs. In this mug you can find the perfect gift for an artist friend or yourself. It depicts both a right and a left hand.
Let's look at another one of his drawings. Sherlock Holmes fans are sure to get pleasantly surprised by this well-studied ground plan of 221B Baker Street:
221B Baker Street Annotated
by
Russell_Stutler
Browse other
fine art prints
available on zazzle.com
It's definitely a must-have for Sherlock-heads and a tour-de-force of Russell Stutler's talent. If you would like to see more of his artistic abilities, check out this
formidable collection of coloured sketches of Japan
. They will leave you craving for more, and more can be found in
R.Stuttler's page
. You may find yourself staying there for hours!