There is a product line in
Robert Fagg's gallery
that is inspired by the "different, weird, wet, slimy, misunderstood and under loved lovelies of nature" -in his own words. Being attracted to oddities, I had to have a look and... behold: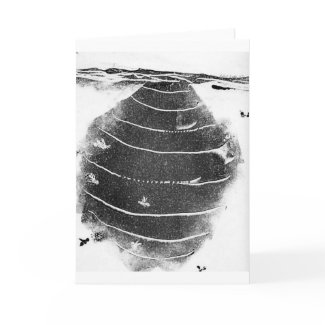 Nature's Oddities Greeting Card
by
robertfaggartist
View more
Card Cards
It seems to be a reproduction of a monoprint and I find it interesting and pretty in an odd, abstract way. I like the dirty, non-digital look of it. There's more where this came from!