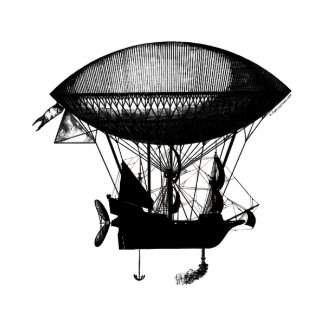 Steampunk pirate airship
by
MrsEvilGenius
Design a
customized tshirt
at Zazzle
Two posts ago we visited the future with a trolley car. This time we'll use more grandiose means: would you like taking a trip to the (retro-)future by this marvelous airship?
I found this t-shirt in
Evil Genius Tees
, a gallery full of retro futurism, Victorian sci-fi, steampunk, pirates and -as promised by it's title- evil geniuses! Have a look at another favorite: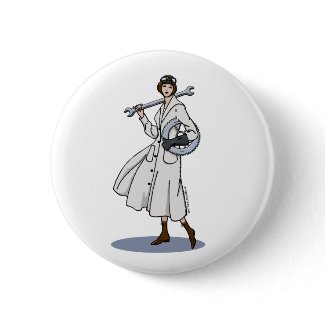 Steampunk Engineer
by
MrsEvilGenius
Shop all
buttons
available at Zazzle
So, we have our vessel, we have our lady engineer...I guess we are ready to go, courtesy of the fine, imaginative designs of Mrs. Evil Genius herself!