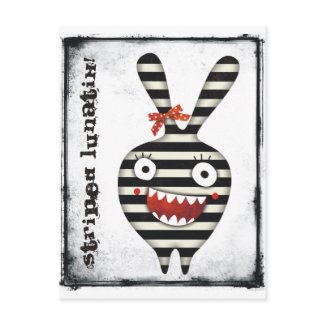 lunatiks! postcards
by
sandygrafik
Create a
Full color postcard
with zazzle.com
Some artists overdo it with patterns and textures. They seem to get carried away and lose their sense of composition, the one thing that makes a design tic. Sandy from
Sandygrafik
, doesn't! She knows what she's doing and why, and that's how she makes astonishing work such as this crazy, stripey character. Funny and wild, this postcard is sure unusual.
Do you want to see some of her other
lunatiks
? Thought so...: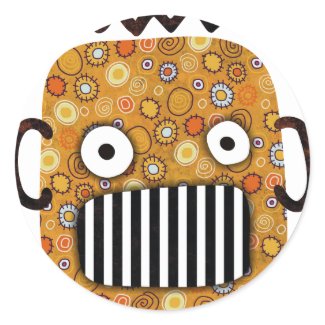 lunatiks!
by
sandygrafik
View more
Monster Stickers
She is great at making unique creatures from fairy tales, too, but I felt more at home with this particular product line.
[Some times I wonder why... Naah!]
You could also visit her
interesting blog
and see more of her work.