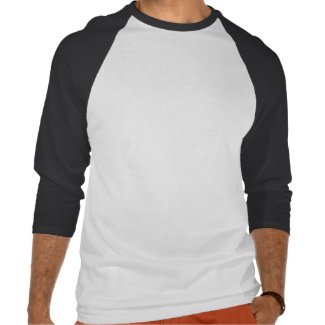 heavy_metal
by
jeffstanislawski
See other
Music T-Shirts
Have you ever been in a concert, feeling the bass thudding in your stomach? The character on this design knows exactly what I'm talking about. This corpulent monster seems to be made out of sound, and the cool b/w raglan shirt suits it just fine.
It's a bold design that successfully expresses heavy metal and it's a pleasure to look at, made by
Jeff Stanislawski
. Jeff's work is diverse but I do believe that his strong, music-inspired illustrations are top of the bill. Rockin' stuff!