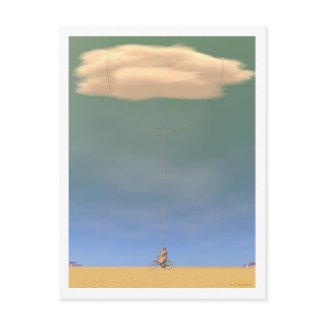 CYCLING postcard
by
matasaburo
post card printing
using zazzle.com
"On a sunny day we could go cycling together. Maybe catch ourselves a cloud or two... What do you say?"
There is a certain relaxing feeling, a feeling of open spaces and of having all the time in the world. This is the feeling I get from this postcard from
Matasaburo
, the store of Japanese artist Matasabu. A serene, soothing design that is both strange and calm.