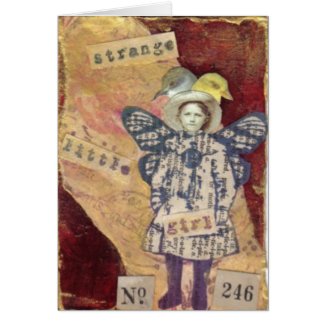 Strange Little Girl #246
by
MizBella
See more
Art Cards
There is this peculiar feeling, this strange combination of weirdness and nostalgia, that can only be conveyed by designs that use retro in a certain, personal way. Designs such as this great one by
MizBella
, a true master of vintage surrealism.
Collage and mixed media are just labels to describe this artist's tools. What she
does
with these tools is the important thing. Well, what does she do?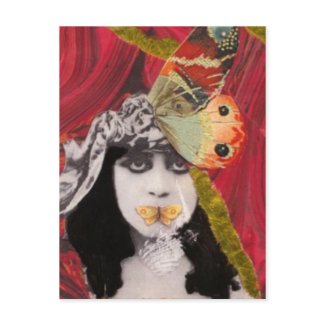 Hush
by
MizBella
View other
Dirty roses Postcards
She takes images from the past (I love her silent movie references! - Theda Bara, anyone?) and combines them so they provoke a rich, enchanting and unsettling mood. She creates surreality out of stuff that others would see only as picturesque (in the expected ways often found in goth culture).
I do like those cards, but there are plenty other products -and many great designs- to chose from.