Crankcase
shop, the place where Mark Beagle offers his art on t-shirts and hoodies. His work consists of a unique blend of modern and vintage elements, backed up by strong and surreal concepts.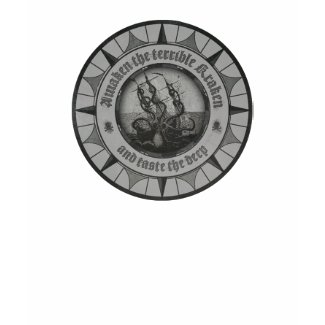 Don't Wake the Kraken
by
crankcase
Design
personalized t-shirts
using zazzle
The
"Don't wake the Kraken"
is another one of my favorites -I can't resist this mixture of maritime beasties and piracy coolness! Mark combines humor, horror themes and weird Victorian imagery in a way that captures your imagination and makes you smile. Kudos, Mr.Beagle!