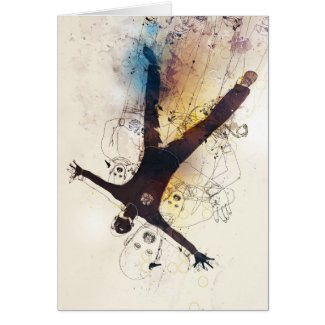 Obsession
by
thehejz
Make a note card
at zazzle.com
This free falling man caught my imagination since I laid eyes on him. The repetitive human figures, the sparingly used color and the symbolism of the Obsession note card made it an instant favorite.
The artist's name is Peter Yaworowski from
The Hejz
shop. He is a true master of digital art and he comes from Warsaw, Poland (a country with an astonishingly rich tradition in graphic design and illustration).