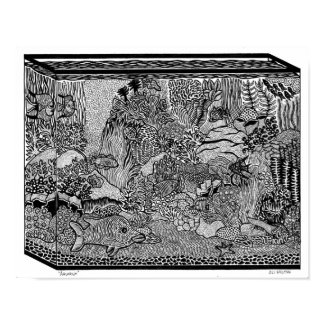 Aquarium Poster
by
elihelman
View other
Art Posters
This pen is definitely mightier than the sword! It can add a unique aquarium on your wall, made of countless little lines...
Male Creature Poster
by
elihelman
See more
Art Posters
... or populate the world with surreal creatures, full of details. The hand that holds the pen and draws imaginative, maximalistic ink art belongs to Eli Helman, a truly talented artist with a very personal way of taking black and white to a whole new level. Sometimes color is not enough!