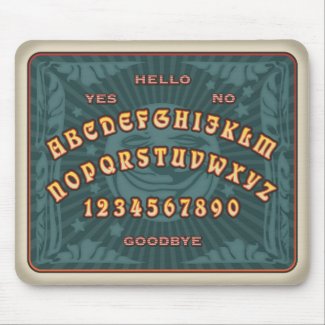 Talking Board (teal)
by
MortiRiuuallon
See more
Mousepad Mousepads
The joys of old-fashioned spiritualism meet the digital world via this ouija mousepad. Click away if you dare to make contact with the afterlife, but be careful: some say there are things that could prove to be much more dangerous to download than a virus! This clever spirit board-turned-mousepad design can be found at
MortiRiuuallon
, the gallery of graphic designer Gabriela Ruella, along with other extraordinary and colorful stuff.
The Succarath
by
MortiRiuuallon
Browse other
Apparel T-Shirts
My favorite product line is the
Land of Absurdia
, whose inhabitants (like the magnificent
Succarath
above) existed in the mind of travelers and cartographers of the past. Gabriella gives them life, adding a psychedelic touch to the recipe and creating some seriously coveted pieces of South American intensity.