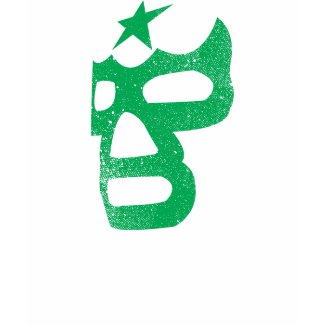 Luchador 2
by
21gunsalute
Design
custom t-shirts
at zazzle
Lucha libre
is Spanish for free wrestling -a sport much adored in Mexico. Mexican
luchadores
provide a truly sensational show, based on their agility and their talent at performing astonishing aerial moves. Most luchadores are masked (a tradition that may have come down all the way from the Aztecs).
The mask of a menacing luchador is the basis for this powerful design from
21gunsalute
, a store full of stylish, urban coolness.
I love the one-colored simplicity and, most of all, the angle of this side profile. This is a seriously great t-shirt and you really don't need to know anything about Lucha libre to appreciate it's modernity.