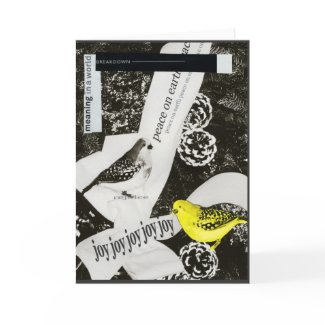 Dark Christmas
by
mmargot
Browse more
Mmargot Cards
The yellow bird may sing for joy and peace on Earth, but the overall feeling of this Christmas card is miles away from the usual splurge. It doesn't make you uneasy (at least not me!) but this weird collage makes a darker, ironic statement about holidays. Plus, the design is absolutely great.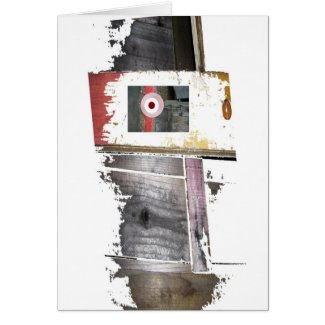 days like this
by
mmargot
Browse other
Mmargot Cards
The next card is more abstract -and equally amazing. Seasonal or not, the art you'll find at
PhDilettante Designs
is unusual and striking, with a touch of dadaism to spice things up.