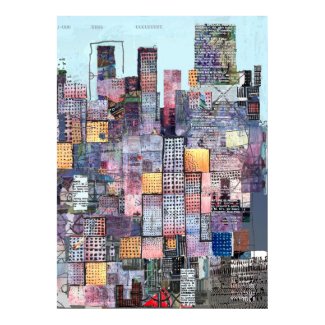 Metropolis II
by
apmercer
More
Urban Posters
It's the first time in human history that more people live in cities than in the countryside. What we think of as our environment has less to do with nature than with the cities we dwell in -a fact of many consequences, some of them quite unpleasant. This reflects in the art we make and the things we come to admire as beautiful.
This great poster is a good example of modern urban naive, created by Andy Mercer and found in his gallery, aptly named
Urban Icons
.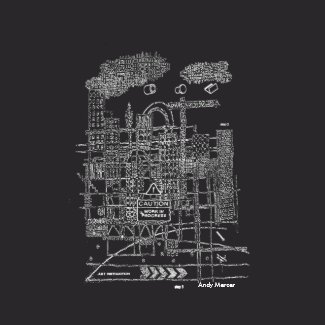 "Work in Progress" T-Shirt
by
apmercer
design your own t-shirts
at zazzle
His work is always strong -whether in color or in black and white. You could find more about this awarded artist from England by visiting his great
website
.