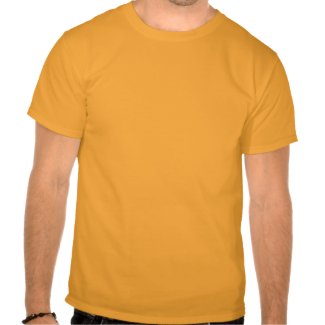 Meet Your New Boss
by
grouchogandhi
Design
custom tee shirts
on Zazzle
Where would this world be without our favorite conspiracy theory?
Grouchogandhi
makes sure that we'll stay up to date with his surreal impropaganda designs. It's time to show that we know who is the new "Capo di tutti Capi" -yes, you guessed it, it's Greys alright!
I just love the bold lettering and the cheap newspaper feel and I prefer seeing it in this deep yellow shirt. It somehow compliments the pulpish sensationalism that pertains to every alien domination statement.
I believe I share many of Grouchogandhi's interests (including
Discordianism
) and I strongly suggest you take a trip down to his store to admire the splendid weirdness therein.