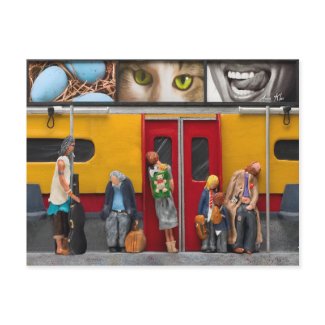 Subway / Lonely Travelers Postcard
by
anneklar
Create a
Full color post card
with zazzle
I love this unique combination of sculpture and painting. Notice the details! The postures and the colors are excellent. A great poster by
Anne Klar's Art Store
, where Anne Klar exhibits some serious skill and artistic sensibilities in the creation of these unique designs.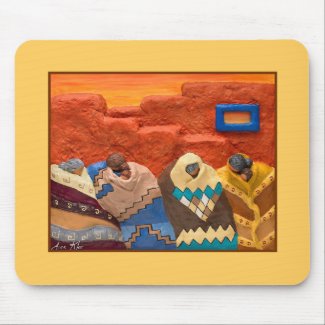 Santa Fe Dreaming - Mousepad
by
anneklar
Design a
mousemat
with Zazzle
Clay is the No1 material here, giving rich textures and creating a very unusual 3D sensation. Find more about this kind of work in
Anne's great website
.