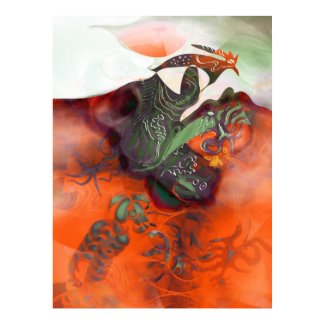 Cock flies hill
by
talisbird
See other
Cock Posters
Intense colors and liquid forms are characteristic of the work of
Talisbird
, an alternative digital artist from Tasmania. The kaleidoscopic surreality of his
Cock flies hill
design is astonishing. Elements of fractal art conspire to tell a fascinating story and show a talent that goes beyond what you might expect when you hear the term "fractal art". I like the head-thing that looks at the determined rooster in this poster.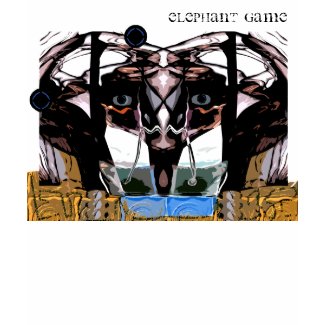 Elephant game
by
talisbird
Browse
Elephant T-Shirts
Another favorite is the
Elephant Game
, an intriguing and artful collage of images that give a sense of Africa and game-hunting-in an unusual and exciting lime t-shirt.
Talisbird's website
showcases more of the artist's talents (including poetry and prose).