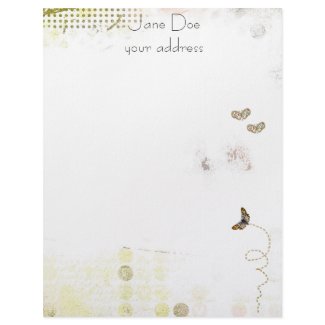 personal letterhead
by
clean_world
Browse
Art Letterhead
This is an elegant letterhead based on an almost abstract artwork (plus some happy butterflies flying amongst the paint smudges!). You'll have to customize it, which is super-easy, but it will be great to write on this smooth and tender design by
Clean World
, a shop full of abstract nature and textured finesse by John Finnegan-Allen.
I also liked this playful mouse pad: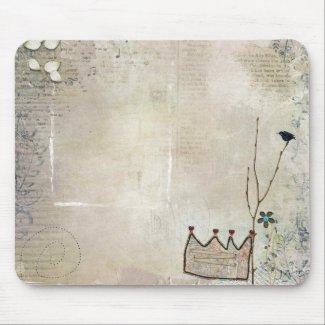 clean world mouse pad
by
clean_world
Browse other
Crown Mousepads
Full of interesting details, yet simple, almost childlike. And the tiny blue flower is irresistible! You see, even Surreality Watch has it's softer moments!