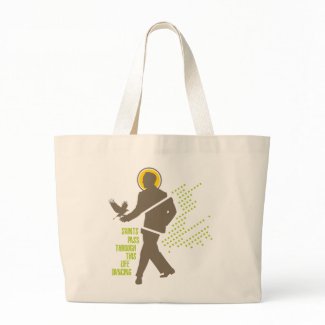 Saints Dancing tote bag
by
surrealitee
See more
Saints Bags
This is my latest vector-based design, the silhouette of a saint with the grace of a dancer and a bird perching on his hand. I hope it conveys an easy, fluid feeling. The kind I would expect someone who has achieved a unique level of balance and stability to radiate.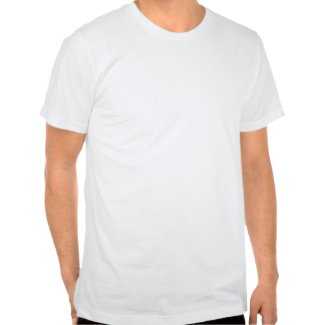 Saints Dancing t-shirt
by
surrealitee
Shop for a different
t-shirt design
As for me, I'm rather proud of the balance of the design -it didn't come easy. I was thinking of a relaxed kind of power, as opposed to the destructive kind we are used to. I'm not sure this is religious. It could be, in a subtle, non-dogmatic sort of way.
As always, it is for sale on a great variety of products under the
Saints Dancing category of my zazzle store
.