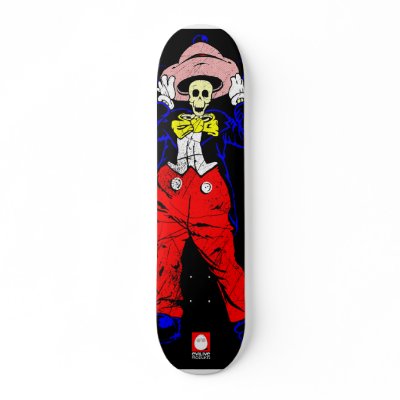 Summer. The perfect time for blissful afternoon skating. The laughing skeleton of a very famous mouse wearing the distinct clothes: the perfect design for a surreal (and slightly dark) skateboard.
This weird concept of a dead Mickey Mouse came from
Evilive Produkts
, Juan Pollo's creative outlet for interesting, imaginative gifts and products. You'll like what you'll find there!
If you speak Spanish you'll probably appreciate his
Porn-O-Graffix
blog, too. Me, I could only enjoy the design and the music.