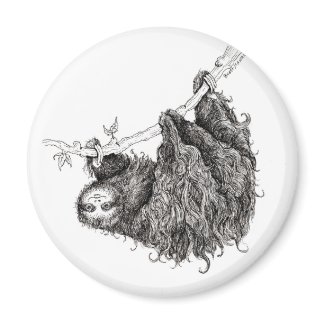 slothy
by
brettisagirl
More
Sloth Magnets
This is the absolute king of taking it slow.
Sloths
, the slow-moving, low-metabolism mammals that live in rainforests, inspired Brett Manning to showcase her abilities (and her fine attention to detail) with pens in this great design. She's at her best depicting hairy, rootsy, entangled images, while keeping a sense of lightness and balance.
Take a look at this one:
twisted tree
by
brettisagirl
See more
Tree Keds Shoes
A great shoe design and an inventive transformation of natural elements into a bizarre (and extremely appealing) fashion item. All this and more, from her store
BrettIsAGirl
.
Oh, and don't forget to visit
Brett's website
for more illustration magic (plus some great lettering!).