Attention to detail, exquisite craftsmanship and, most of all, the ability to transform the political into art makes
Emek
one of the most talented artists around. I love this surreal corn fish (a design against genetically modified food) and his incredible phonoskull, but his store is full of equally amazing artwork.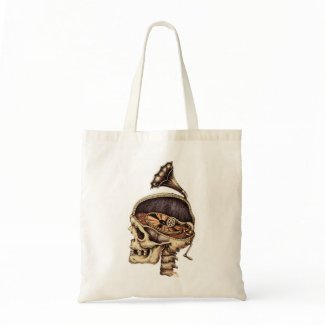 emek_phonoskull_zazzle
by
AP_Emek
Make your own bag
at zazzle
Emek
has worked with Radiohead, Tool, System of a Dawn, Neil Young and Henry Rollins (amongst many others), has been interviewed and featured countless times and i"m almost ashamed that I just descovered about his artsproject/zazzle store.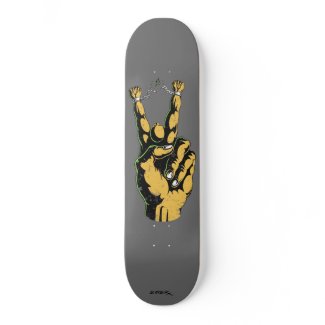 Emek "Peace"
by
AP_Emek
design own skateboard
at Zazzle"
skateboards
online at Zazzle
His strong, smart imagery can get addictive! Take a look at his store and then go check his site,
www.emek.net
, for his fabulous poster work which -alas!- is not offered in his zazzle shop.